Island Resort For Sale on Belize's Lighthouse Reef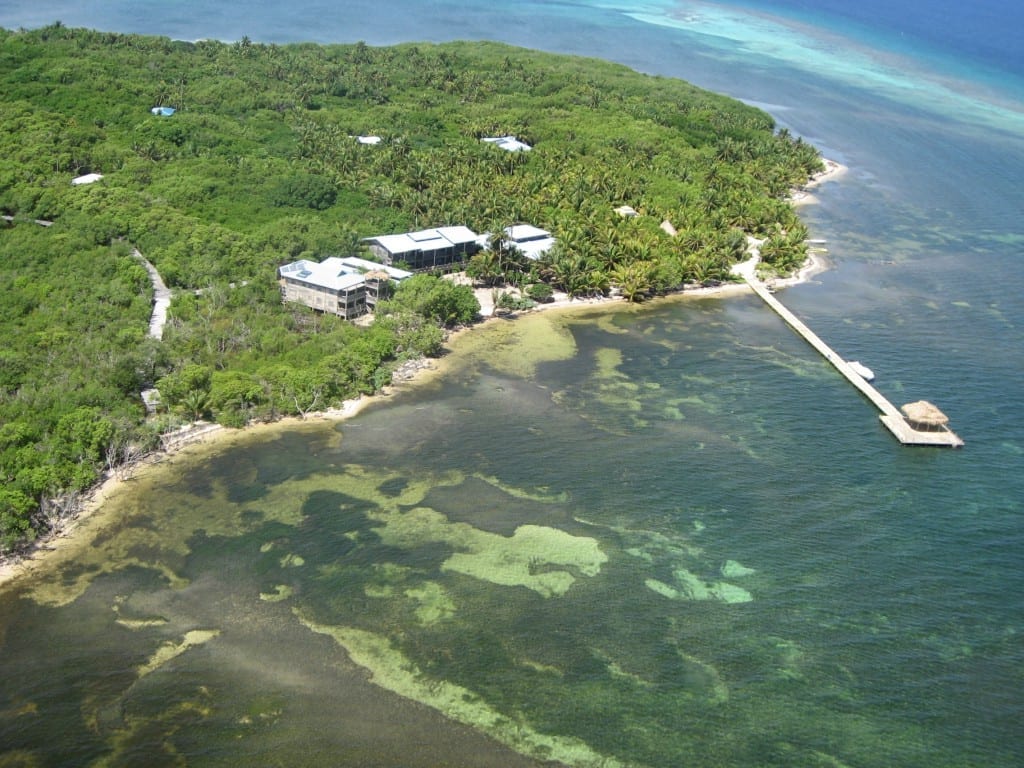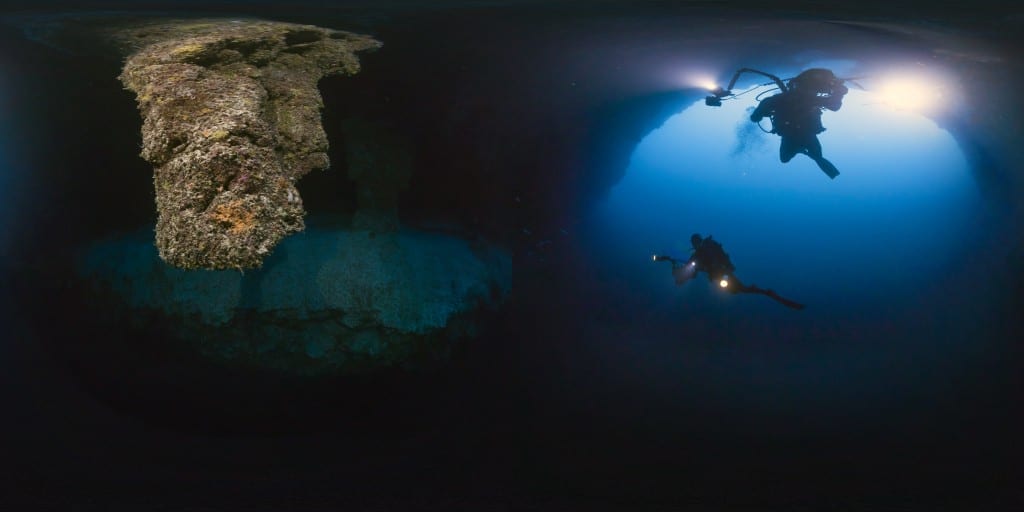 SCUBA Magazine calls this location the "Worlds #1 Dive Site". This fantastic 24-room, beachfront, eco-resort is the closest resort – by far – to the famous Blue Hole, and  is almost within swimming distance to over a dozen spectacular dive sites ~ truly the world's best. It is located on Belize's Lighthouse Reef – which is one of our planet's most pristine and vibrant coral atolls, and one of only 4 true coral atolls in the entire western hemisphere. This is the only full-service resort on the atoll, and is in fact the only resort within 18 miles of this World Heritage Site.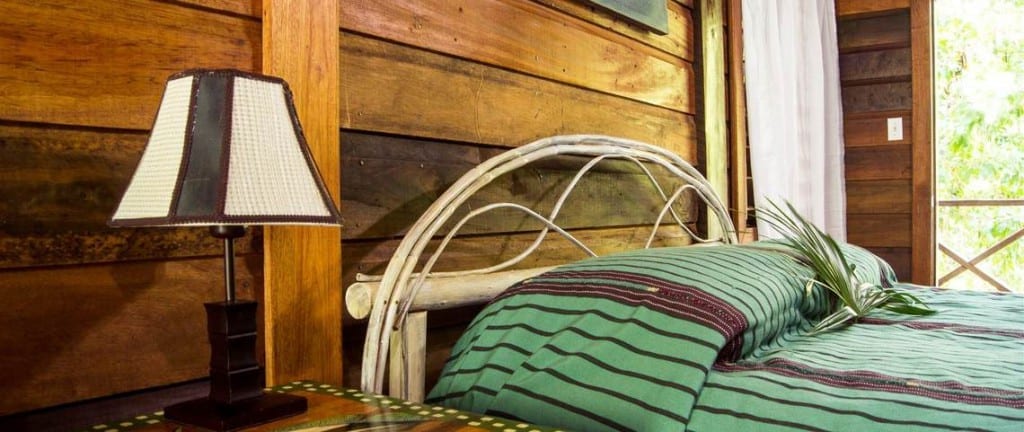 This is an off-grid facility with state-of-technology solar power, water, and communications, and very comfortable accommodations. It has regularly-scheduled boat-taxi transport to and from the mainland. It has been carefully built and maintains the strictest of ecological integrity, fully committed to the long-term environmental preservation of its rare surroundings. All other divers who dive here must schedule day trips from distant resorts or on expensive vessels. This resort is located right on  Lighthouse Reef.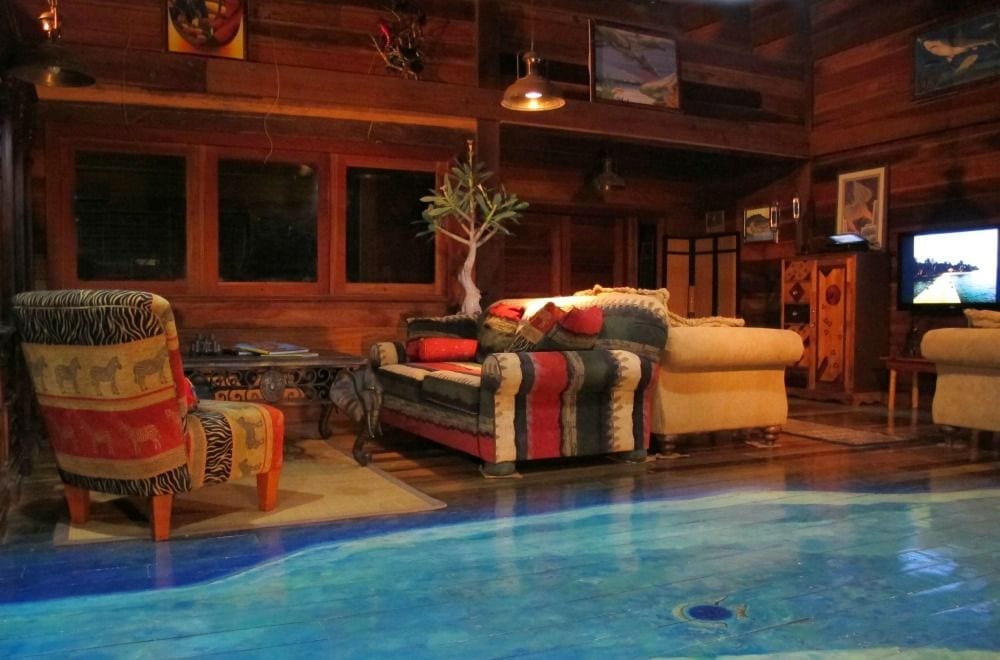 The prime commercial property of Long Caye, the resort sits on 4 deeded beachfront lots, comprising .644 acres – with room for expansion. It is right next to the island's main pier. It boasts a 70+ seat restaurant with well-equiped commercial kitchen, and a spacious tropical bar with a great sound system. Accommodations include 24 rooms on 2 levels, within 2 spacious wings, with a total of 50 beds. The "Main Lodge" rooms have king beds, private baths, balconies and more. The "Sea Wing" rooms each have 2 twin beds and shared bathrooms.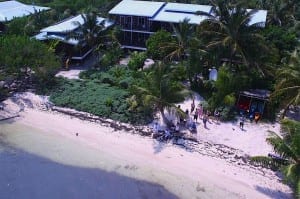 This is a year-round, working, island resort – a turnkey operation. It is on beautiful Long Caye – an eco-friendly island paradise, and is within sight of Half Moon Caye and the Blue Hole, both UNESCO World Heritage Sites. It is almost within swimming distance of a dozen of the world's most spectacular scuba diving and snorkeling sites. The reef fishing here is outstanding.
This 12,000 square-foot, post & beam building is made of native hardwood and reinforced concrete to withstand all weather. It is on the "sunrise" shore of Long Caye. Long Caye is the largest island (650 acres) within this vibrant, pristine atoll. It is within sight of the Blue Hole, and almost within swimming distance of over a dozen of the world's most magnificent dive sites, which include: Hat Key Dropoff,  Quebrada, Eagle Ray Wall, Half Moon Wall, Elk Horn Forest, Angelfish Wall, Aquarium, the Blue Hole, and others. (Click on dive map below)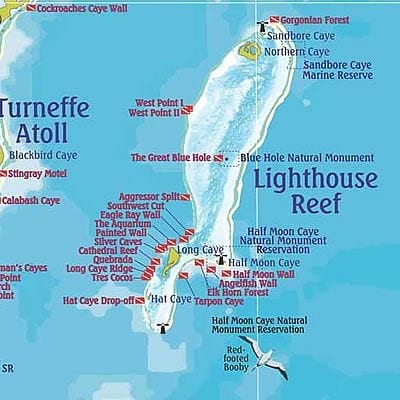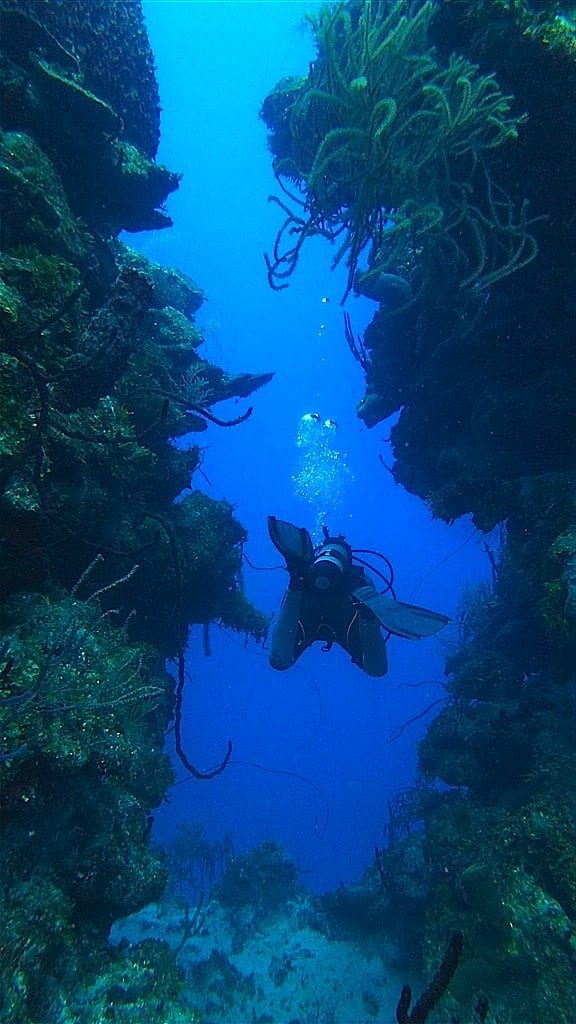 Other than this island, there are no resorts within many miles of LightHouse Reef . This fact requires other visitors and divers to stay in expensive resorts hours away, then hire commercial boats to access this exclusive location on a controlled basis. This island has been carefully sustained and preserved by its owners for more than 4 decades. Its island neighbors are an intelligently-conceived, low-impact private residential eco-development. Here they have created a secure, accessible eco-community for divers, adventurers, fisher-people, and families, committed to long-term environmental preservation.
When one envisions an "ideal coral reef island" ~  swaying palm trees; white coral sand; clear-blue water; acetylene-blue skies; barefoot paths; world-class sport fishing in shallow flats; and diving a different epic dive site every day ~ this is the place!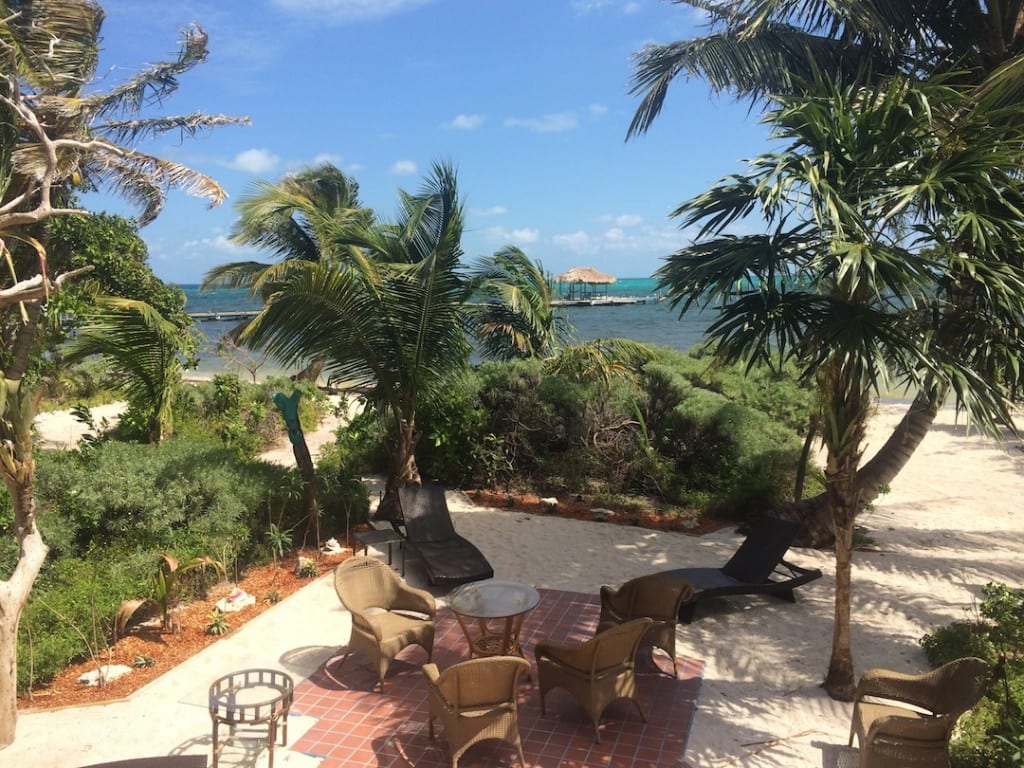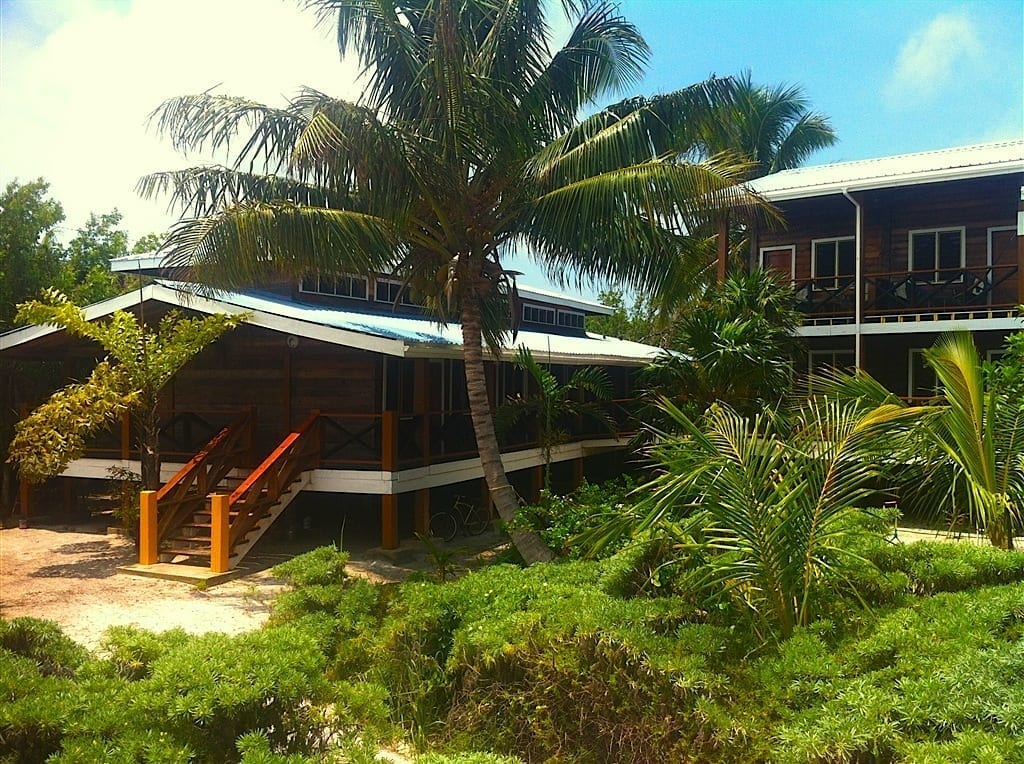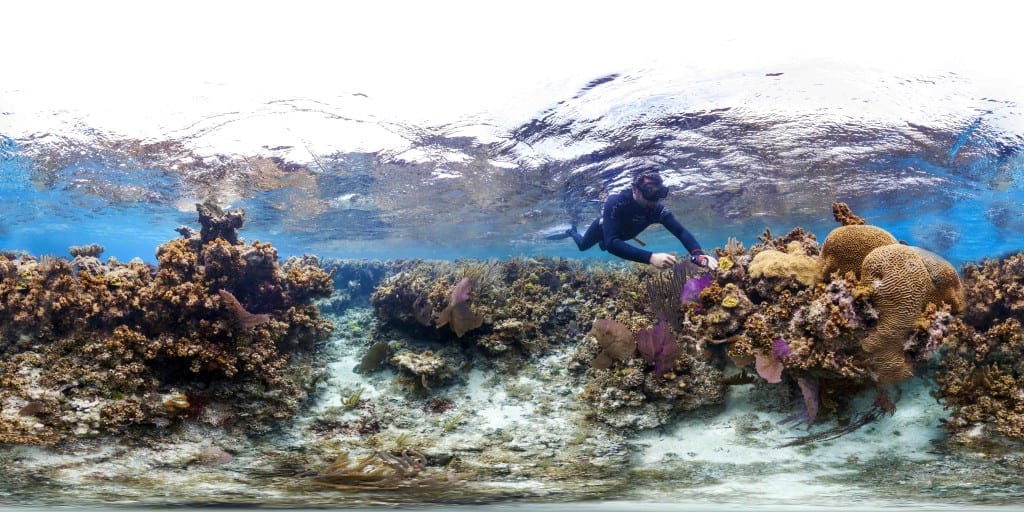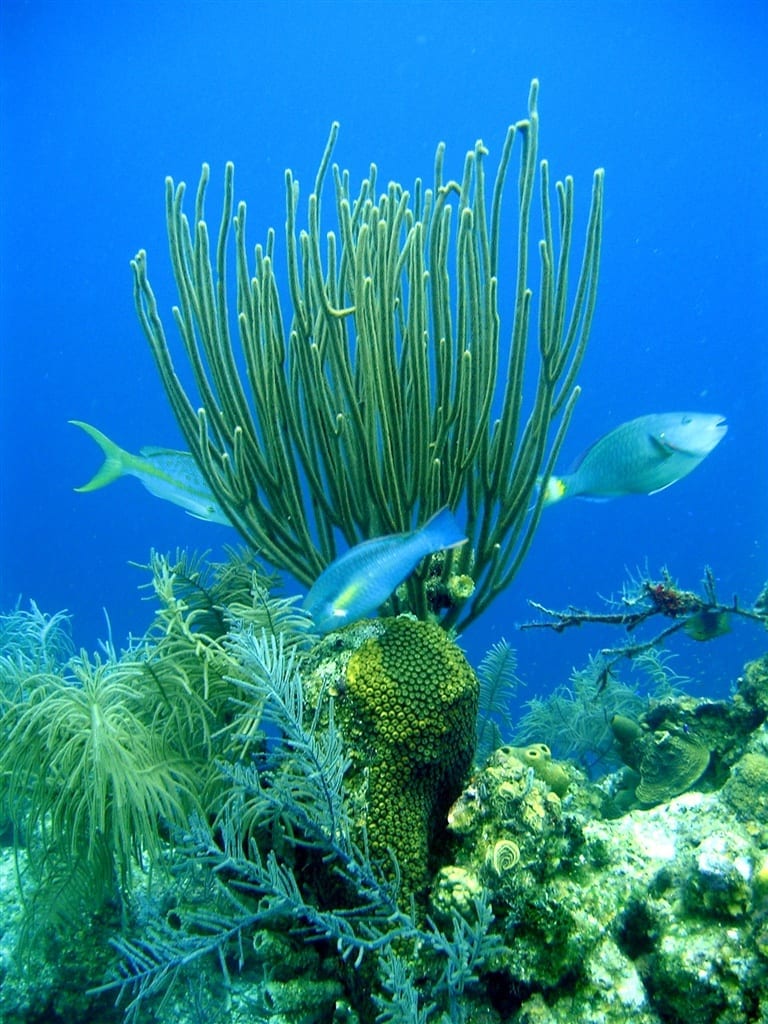 ~ 12,000 square foot Post and Beam building with 24 guest rooms;
~ Full Restaurant and Bar with commercial kitchen
:
~ Large covered, Beachfront Dining and multilevel Gathering Area;
~ Large Indoor Meeting Lounge Room with vaulted ceiling;
~ Storage, Office, Gift Shop, Kayak Palapa, Bicycle Shed;
~ Twelve Beachfront Suites with Private Baths, Vaulted Ceilings & Oceanview Balconies;
~ Twelve 2-Twin/King Rooms (oceanfront) sharing 4 full baths;
~ Full Kitchen – Stove/ Gas Grill/ Fryer/ Stainless Steel Hood Vent/ Freezers/ Refrigerators/ Outdoor BBQ
;
~ Seats 70+ outdoors with Caribbean beach view, under roof, with drop down clear "walls" for rain/wind;
~ Full Service Bar – Licensed, Beachfront;
~ Storage Room/Pamtry – Linens/ Table Service/ Plates/ Pots & Pans;
~ Public Men's and Women's Restrooms;
~ Solar (Passive and Active) Electric and Hot Water ;
~ Butane 'Instant" On-Demand Hot Water System ;
~ Diesel Generator Power Backup ;
~ Reverse Osmosis Water-Making, 100 gph;
~ 15,000 gallon, filtered, rainwater catchment system;
~ Supplies, furnishings, tools, spare parts;
~ Fully-functioning Composting Toilet System;
~ Broadband Satellite System with WiFi
~ Knowledgable, experienced, long-term staff
.
Please contact InTheTropics Network for pricing, details, photos, and to schedule a visit.
The Great Blue Hole (shown below) is just a few miles from this property.