Why invest in a
SAFE HAVEN?
For centuries people in the Caribbean and Central America have been protecting their assets by investing in waterfront property, and by creating secure private retreats within strategic locations. These are places where their personal, legal, and economic assets & rights are most secure; in stable, peaceful countries with beneficial financial systems and low taxes; with bountiful agricultural conditions allowing them to grow and catch food. These are in beautiful, secure locations where owners come & go as they please – by boat, vehicle or air. Belize and Costa Rica additionally benefit from a pleasant sub-tropical climate and a hurricane risk significantly lower than the coastal USA.
Our Safe Haven properties are accessible by air, vehicle, and/or boat. Some have private air strips, some have ocean-access docks, and all have secure gated access to public roads.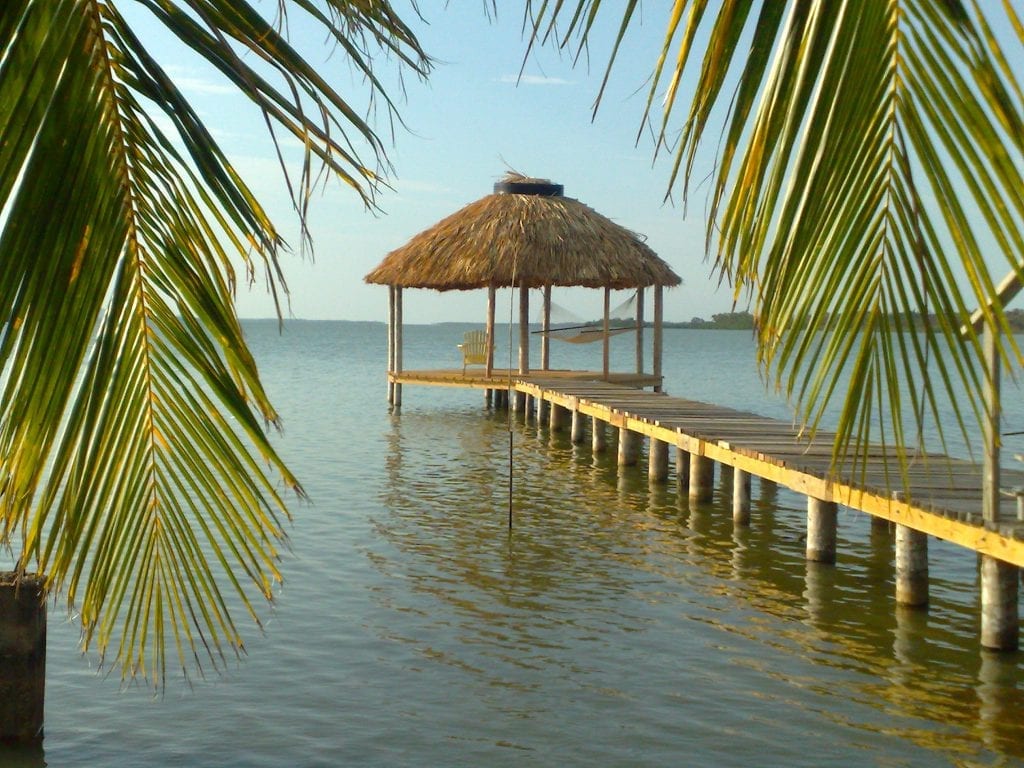 Benefits of a
SAFE HAVEN ESTATE:
• State-of-the-Art Solar/ Wind Power
• Abundant Fresh Water
• Fruit Orchards
• Twice-Yearly Harvests
• Row Crop & Vegetable Production
• Kitchen Gardens
• Grazing Pastures
• World Class Sport Fishing
• Secure Docks
• Gated Roads
• Private Airstrip
• Appreciating Property Values
Live in air-conditioned comfort ~
~ safe in our planet's most pristine tropical environments.
Safe Haven Estates features multiple luxury, secure properties that are completely self-sustaining with off-grid power, water, communication, & food production. These private estates can be equipped and staffed for serious 24/7/365 security, yet are inexpensive to maintain. They feature state-of-technology communications & entertainment systems, and are accessible by road, by air, and by sea – from anywhere in the world. They have ample freshwater, rainwater-collection & filtering systems, creeks, and the capacity for trustworthy solar/wind power systems and computerized generator backup.
Completely
SUSTAINABLE
In your safe haven, you will need food: Our gardens, orchards and farms yield at least two harvests each year. They are in lush, fertile areas noted for high-producing citrus. Several of our hideouts have well-managed commercial fruit orchards and/or row-crops now yielding profits with little effort on the owner's part.
Some properties also have cattle, horses, chickens, ducks and other animals. Several of our estates are oceanfront with private docks & piers for ocean-going boats, yet elevated for safety in bad weather. Others are on islands and defensible mountain locations.
Totally private and secure, most are within relatively quick access of the international airport, with daily flights arriving from Cancun, Los Angeles, Houston, Miami, Atlanta, Chicago – and the world. Many properties are located in Belize ~ a friendly, English-speaking, British commonwealth country, with British troops, stable currency & government, and a laid-back Caribbean lifestyle.
We also have breath-taking retreats in the Costa Rican mountains. The island of Dominica has excellent benefits that you should understand if you are a foreigner considering an off-shore home or business location. Florida, Yucatan, California, Arizona, and Puerto Rico properties will soon be listed. We have de-listed a Honduras property due to security issues in that country.
~ If you don't see exactly what you are looking for, please let us know. We do have "pocket listings", or confidential private offerings.
~ If you have an off-grid, secure, self-sustainable, luxurious, and beautiful property anywhere that you wish to sell, please consider listing with us.
~ If you have ideas, stories, or technology related to off-grid power, water or security systems, please share your ideas with us on the "Contact" page.
Extremely
SAFE & SECURE
An owner may come and go here whenever they please. Each home has on-site watchmen who keep the property running smoothly and secure in the owner's absence, at an economical cost. Most estates are furnished and have workshops, some with 4WD vehicles and boats. Several are income-producing properties with a vacation rental and/or farm income. All properties continue to appreciate in value, inexorably, decade after decade.
This is where you will want to be WTSHTF. In case TS doesn't HTF, you'll hold freehold title to an epic tropical retreat in a verdant, laid-back place – with low taxes and sustained high value.
We have thought this "Safe Haven" idea out very carefully. Having built and equipped such a coastal safe-haven estate ourselves, we can provide unique insight. When I am coming in-country, my watchman picks us up at the airport in my 4WD vehicle. Beer is cold and dinner is ready when we get home. Our solar & wind power system works so well that our back-up propane generator rarely comes on except for maintenance checks. Our off-grid home is air-conditioned. We have a modern kitchen, laundry, a luxurious swimming pool, outdoor showers, and a workshop.
Leave New York in the morning,
be in Belize before noon,
with your boat or SUV waiting.

We will show you why savvy investors worldwide are enjoying this Caribbean tropical paradise.
Learn why so many people consider Belize to be the perfect economic, social, political, and ecological Safe Haven.