Own & Run an
Income Producing Property
while Living the Beach Life.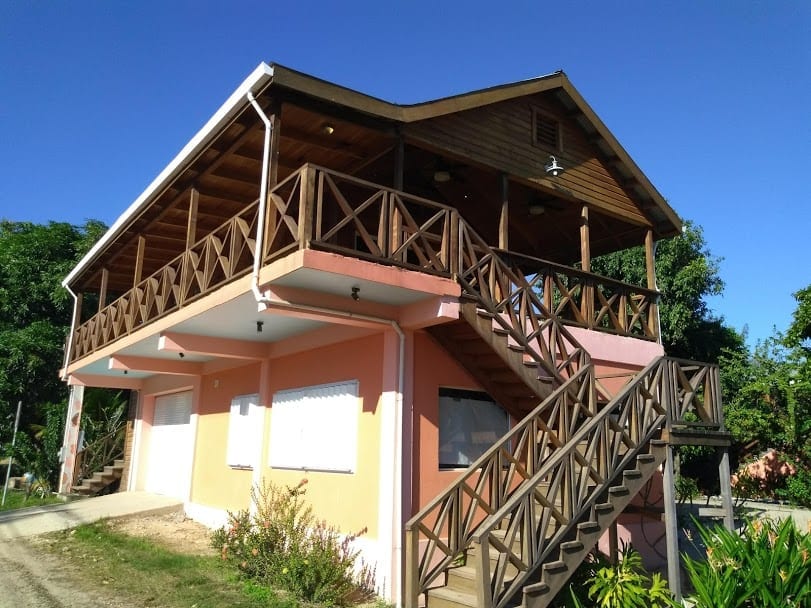 This income-producing, beach-view property

is in a popular tourist destination ~ Hopkins, Belize.

It is well-located on Main Street, near the public beach:
   • A Newly-Constructed 2-Storey Commercial Building
   • A Private Residence Overlooking the Caribbean Sea
   • All New Equipment for a Creamery/ Ice Cream Business
   • Built & Equipped to Meet or Exceed U.S.A. Health & Safety Specs
   • Much Walking Traffic
   • Ample Parking
   • Outdoor Ante-Buildings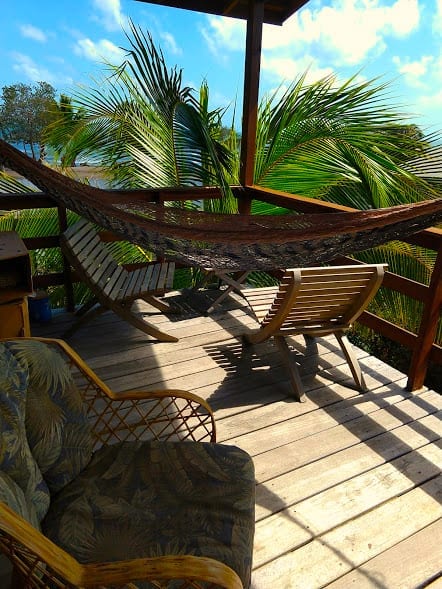 With all new construction, it is envisioned as a boutique creamery & ice cream shop. The building is well-built, well-equipped, and perfectly located. It has ample power, water, cold-storage, and space. It has backup power generation, public water with water storage cisterns. Its air quality and water quality control is state-of-the-art, with high-tech filtering systems to meet or exceed USA quality and health specs.
The two-storey street-front building can be operated as two separate businesses, or with creamery/ foodservice production downstairs, and serving, dining and counter service upstairs. It has an outdoor veranda, employee restrooms, and outdoor customer restrooms. The business possibilities are huge.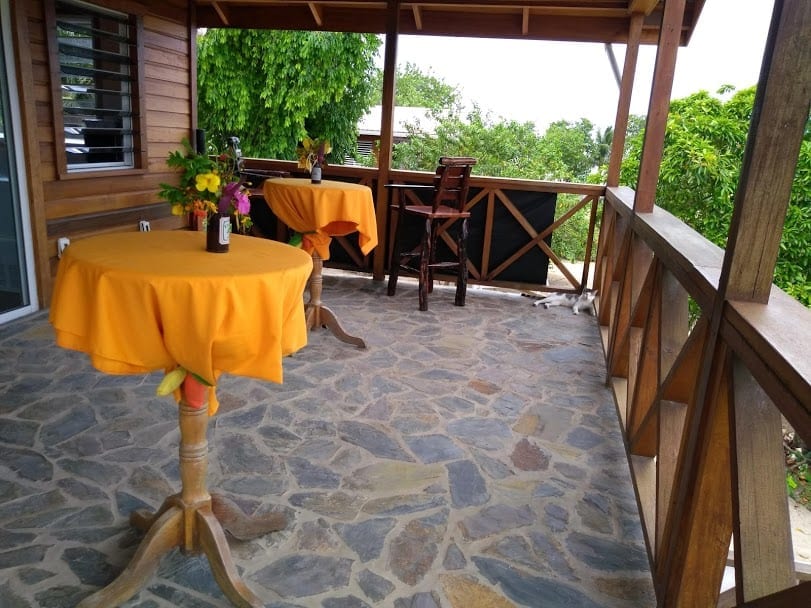 The upstairs is designed to have a natural feel with tropical hardwoods and Belizean slate. It has a staff bathrooms on both levels. Inside bathrooms mean employees do not have to leave and contaminate the area.
The kitchen entry from the garage (for delivery of fresh milk) has a two-door, air-lock antechamber (so outside air does not come in), with a sink for ultimate cleanliness. The floor is sloped porcelain tile, with imported floor drains for easy cleaning. Professional equipment includes a three-compartment sink, a hand washing sink, several refrigerators and freezers, a commercial ice cream maker, and many other high-end imported equipment.
Click these images of the Commercial Building and its Equipment: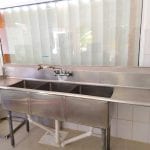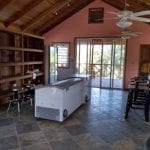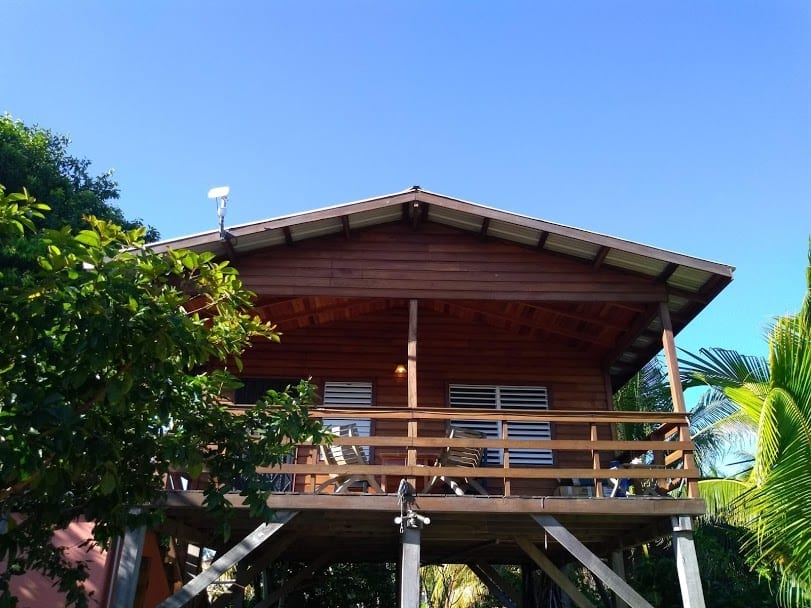 The Owner's Residence is a 400 sq ft elevated cottage overlooking the sea. It is on the same lot and behind the Commercial Building and its restrooms, power-building, 400-gallon cistern, and propane generator. You can sit on the cottage porch and enjoy your morning coffee and sunrises overlooking the sea, away from the hustle & bustle of the street. It is furnished with a queen and twin size bed, furniture, etc. It has private parking and a driveway easement.
This comfortable, beach-view home can be lived in ~ or rented out.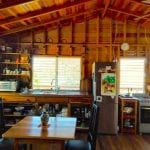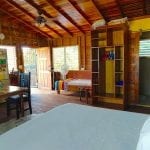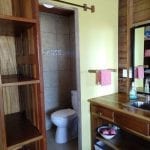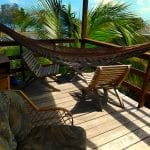 This is clear-title property, capable of title insurance.
Land & Buildings

Equipment & Furnishings:

$360,000
Terms? Talk to us!
Contact mark(at)InTheTropics.net for more details
and to tour the property.