Overlooking Costa Rica's prime surfing beach
are 59 acres of Rare-Air paradise.
This mountain property is only 4 miles from Costa Rica's famous Whale's Tale, Marino Ballena National Park and the laid-back beach town of Uvita. It has grid electrical power at the entry of the property, year-round running streams, a waterfall, cellular coverage, and a breath-taking panorama of Costa Rica's lush Southern Pacific coast. This is the ideal venue for a private safe-haven estate, an adventure eco-resort, or a luxury B&B serving surfers and the growing adventure-travel market.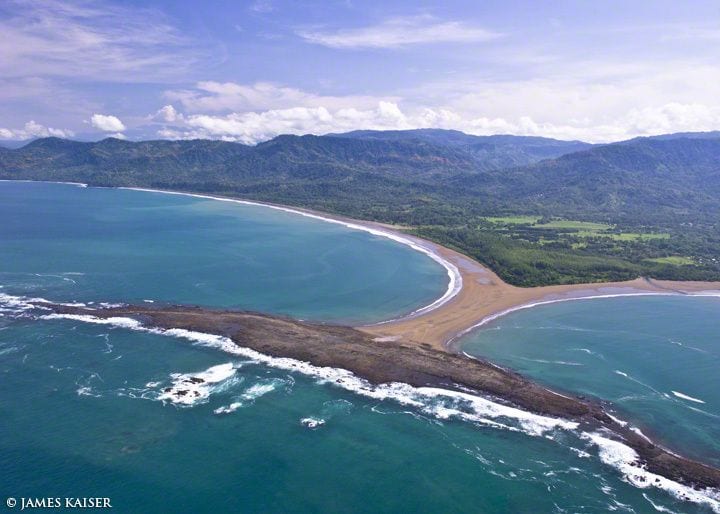 In Costa Rica's Southern Pacific region, within the coastal Puntarenas Province, lies the relaxed beach town of Uvita. Due to its wide, sandy beaches, and the prominent peninsula shaped like a "Whale's Tail", surfers and adventure travelers have discovered this delightful area. In the nearby mountains just overlooking it all are these 59.5 acres. 
Here are some of the activities this area is known for:
• Surfing
• Kayaking
• White-Water Rafting
• Jungle Adventure
• Sport Fishing
• Snorkeling
• Whale & Dolphin Watching
• Bird Watching
• Waterfall Exploration
• Cultural Exchange
• Epic Beach Relaxation
• The Perfect Sub-Tropical Climate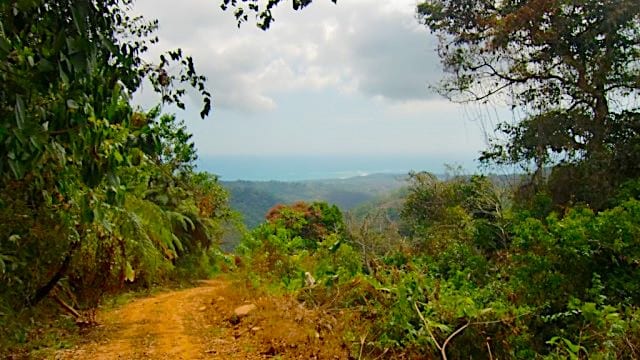 This property has public road access and is only 4 miles from Uvita. Throughout these quiet mountain acres are private roads and a small barn. Fruit, coconut, cashew and bamboo trees grow on the property. Much more fruit orchards and kitchen gardens can flourish here in this ideal climate. There is a year-round creek with a small waterfall running along the lower section of the property. The land is mostly open pasture and second growth forest, with 20% of the land in high-canopy rain forest. This is clear-title property.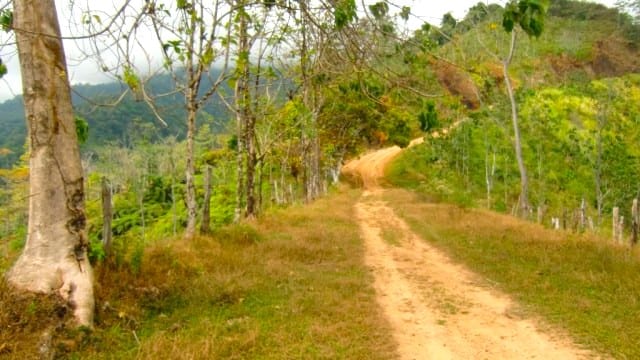 This property has spectacular building sites, with supplies and reliable contractors nearby. The cost to build a very nice home or retreat here is about $180US per square foot. 
The surf conditions here are great, with constant waves and no crowds.  Surf conditions are notably safe for beginners. The beach town of Uvita is safe and relatively quiet, as this area has not become over-run by tourists.
Priced below market: $299,000
Contact us at  InTheTropics Network
for details and to schedule a visit.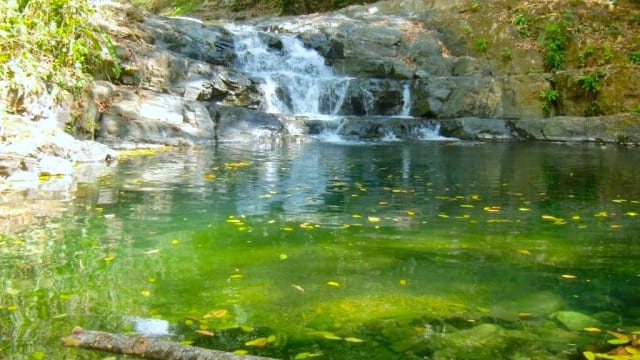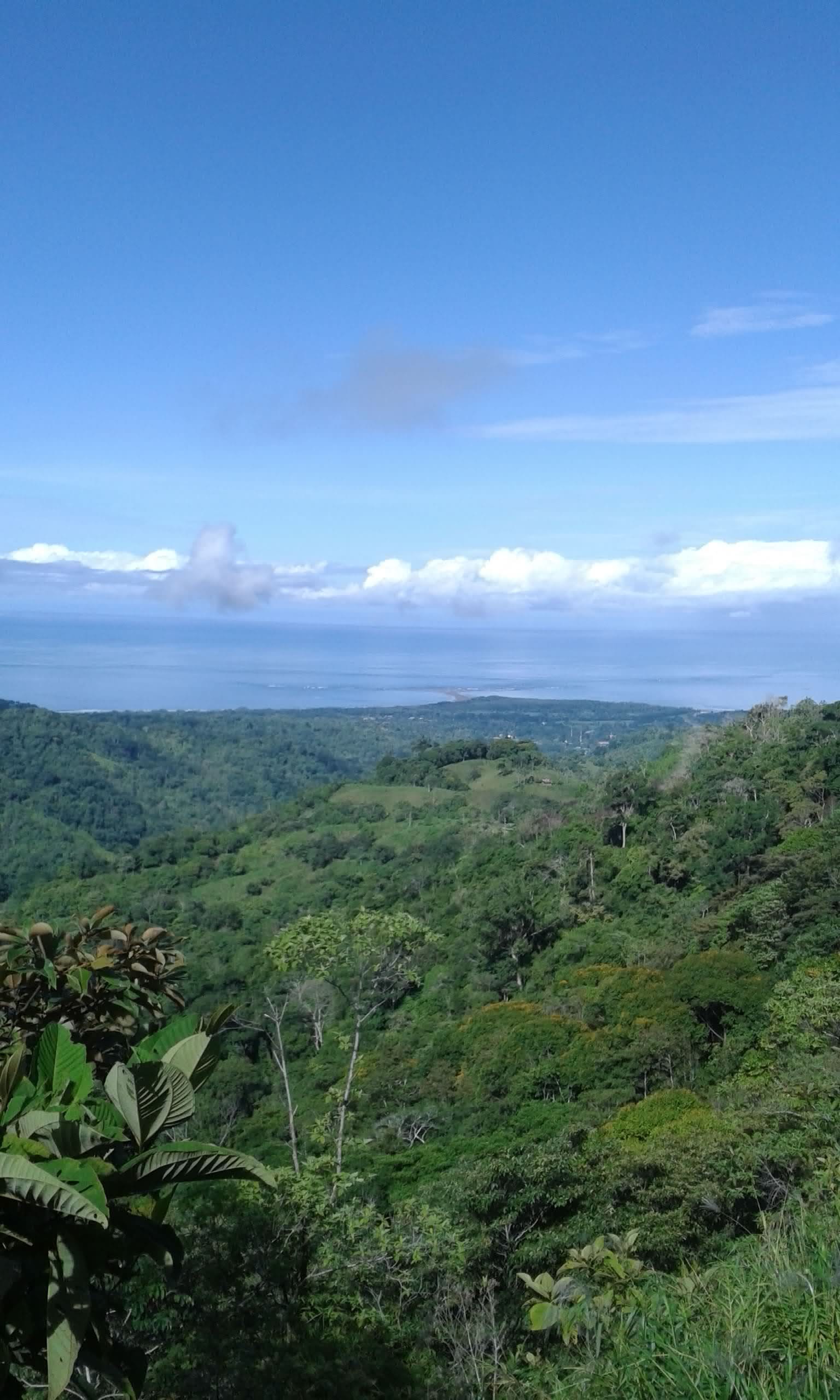 This is a clear-title property. It benefits from having an English-speaking caretaker who is easy to communicate with via WhatsApp. The land tax, school tax, and (English-speaking) attorney fees for paying the taxes are under $1000 per year. It is set up to be an excellent situation for part-time or full-time residence here.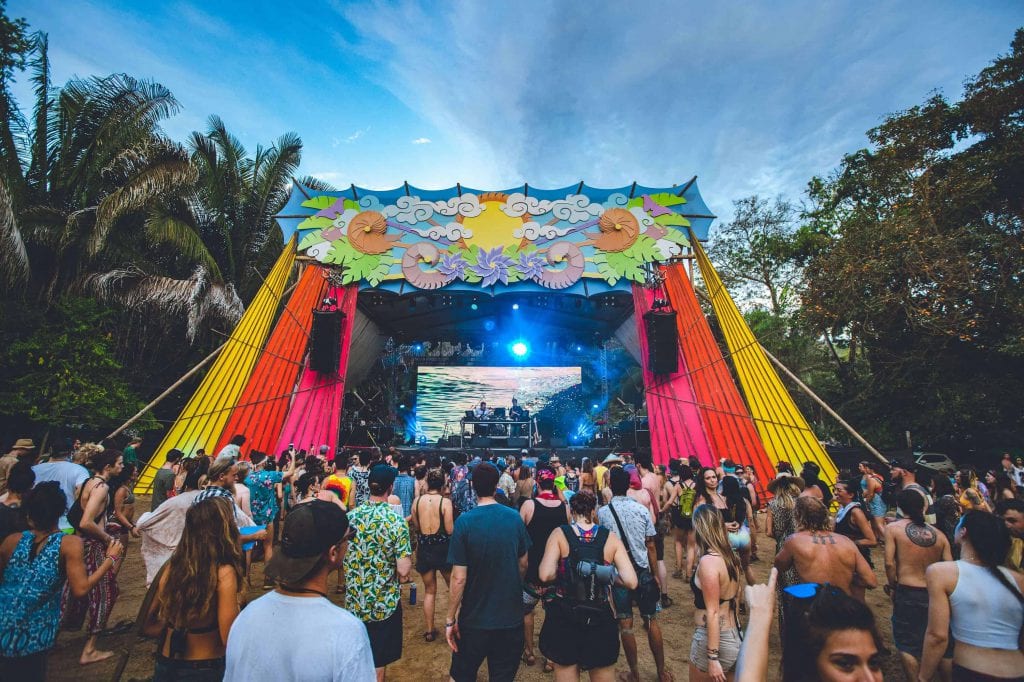 Please come and visit during the upcoming Envision Festival's 10-Year Anniversary for music, chocolate, dance, yoga, local food, local culture, jungle adventure, ex-pat community fellowship, and more. Huffington Post says the Envision Festival is a "heaven of creation, inspiring love through sustainability, healthy living, music, dance, art, and yoga". Contact us for festival dates.