This gorgeous horse farm sits on 11.46 well-situated acres, overlooking the beautiful Belize River. With a number of buildings, there are several panoramic building sites for your dream home. This farm has a large, elevated water tank, trough, and a pump system providing fresh water from the river. Gated and fenced, there is ample open pasture, plus flowering & fruit trees including mango, coconut, avocado, soursop, cashew, velvet apple, and others. There are stables, troughs, a training area, watchman's quarters, a brick BBQ grill, pump house, and a thatch palapa.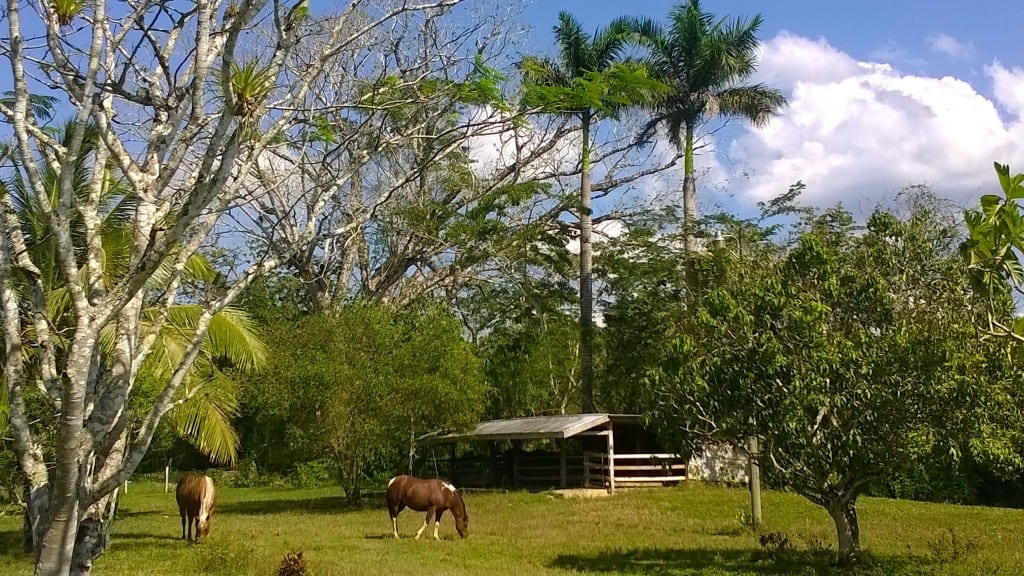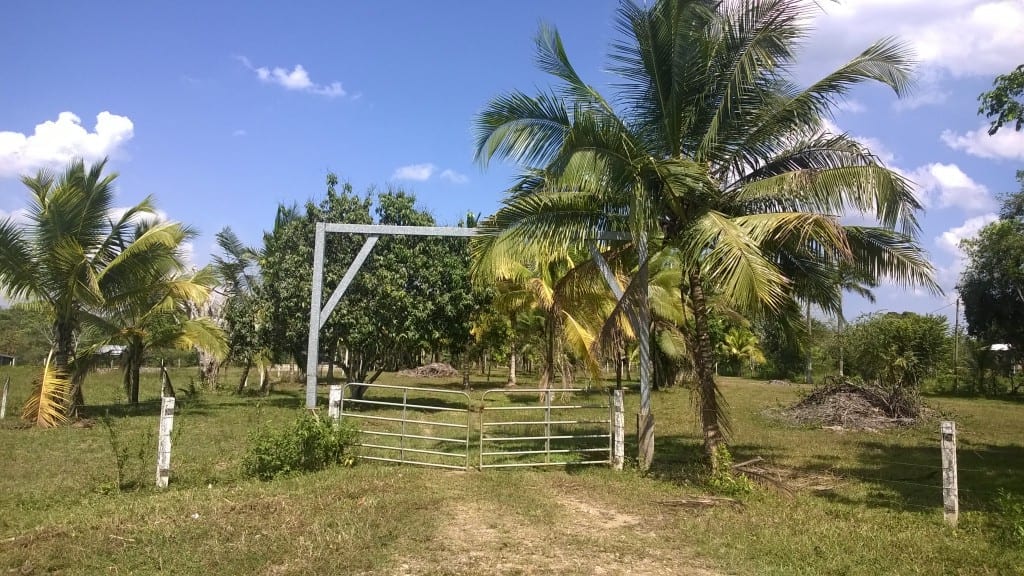 This farm's main building is an open-air, steel & concrete building measuring 120 ft. x 25 ft.,
with sturdy steel girders & steel roof.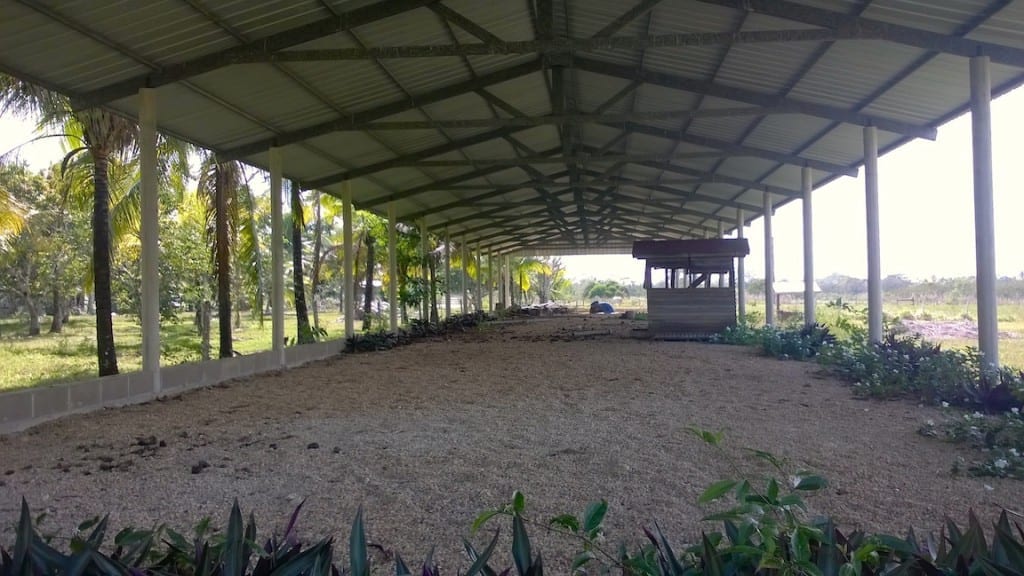 This property is strategically located in a fertile agricultural zone – 12 miles from San Ignacio; 7 miles from Spanish Lookout;  only 10 miles from the capital city of Belmopan, and 7 miles from a picturesque horse-and-buggy community. In a peaceful, quiet, riverfront setting, it is only a few hundred yards from the Western Highway. Electricity, telephone service, and cable TV is available on-site. It has over 500 ft. of river frontage, with high banks well beyond the reach of floods. Currently there is beautiful herd of horses flourishing here.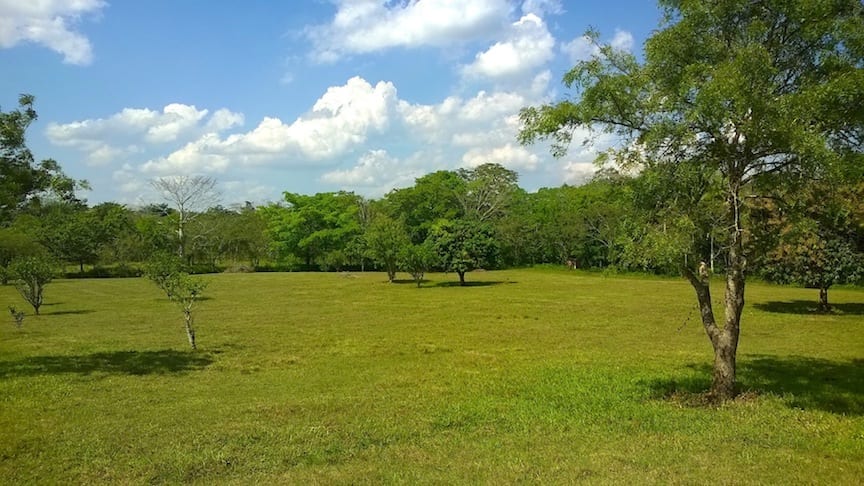 Priced at $175,000
Horses are extra!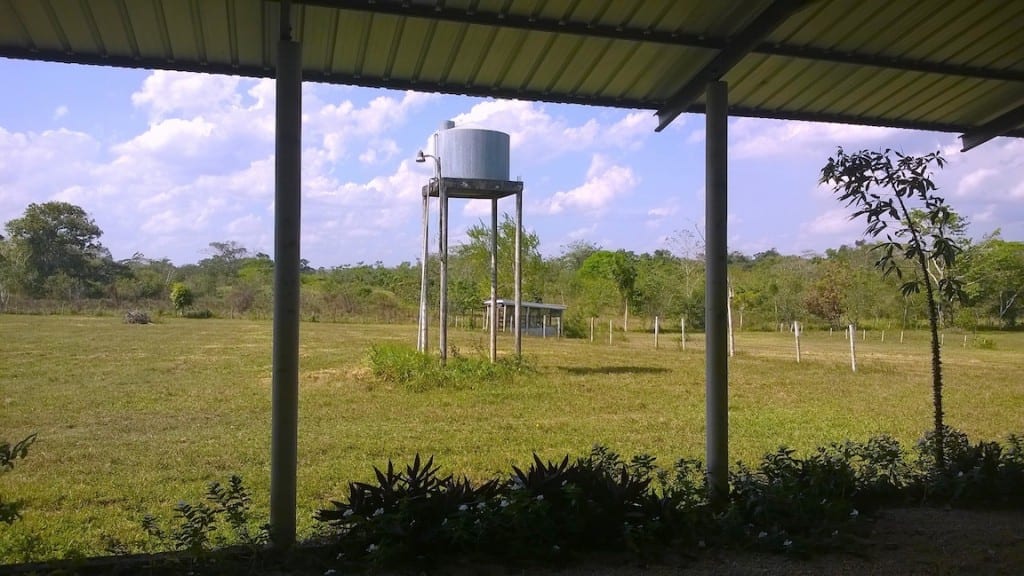 Contact us at InTheTropics for more photos & information,
including GPS coordinates and home-building resources.
There are an additional 9.6 acres for sale adjoining this property, with 560 ft. of river front, if you are interested.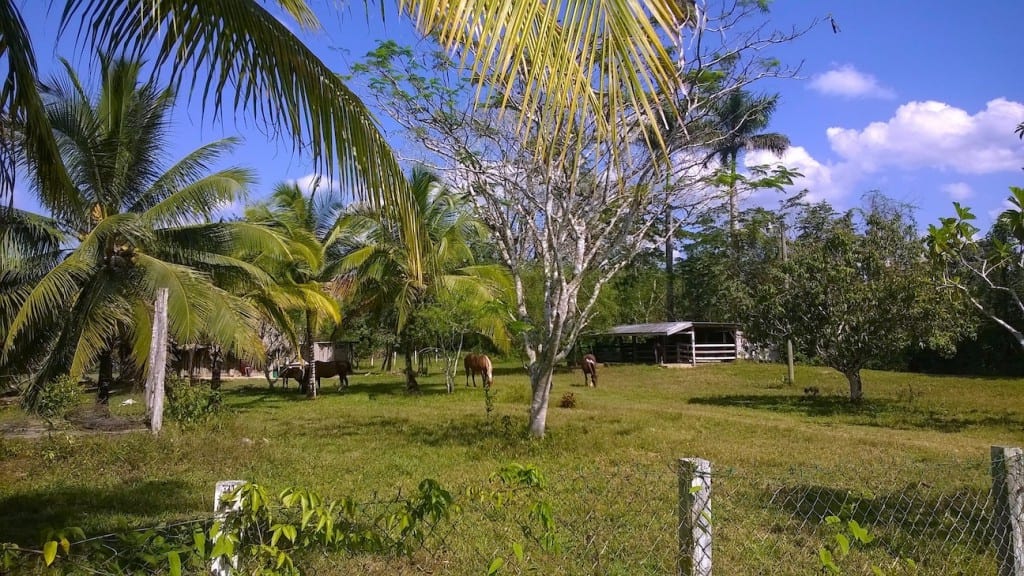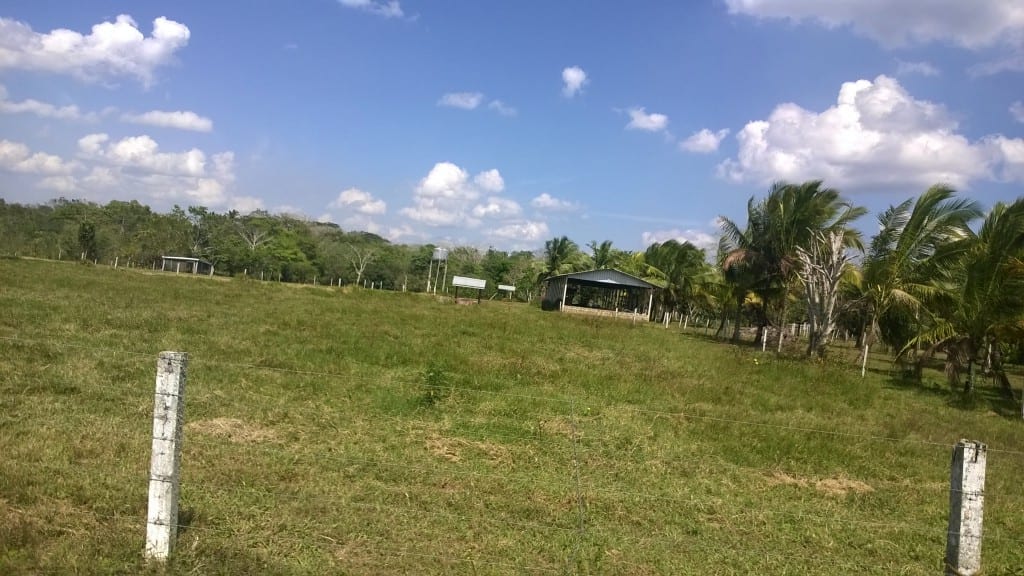 Enjoy the spectacular Belize River.