We have a number of totally Self-Sufficient Tropical Safe Haven Estates, off-grid, secure, with food production & water.  Here is an overview ~ we hope you will contact us for specific details.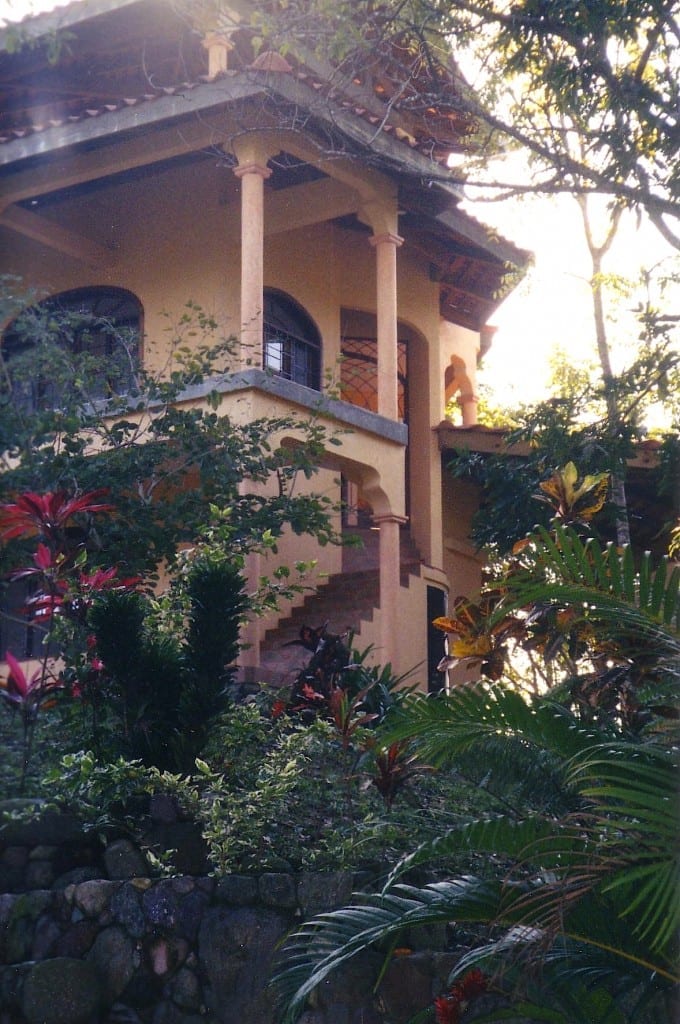 InTheTropics offers a number of luxury estates, featuring completely self-sustaining, off-grid power/ water/ communication/ & food production. These estates are equipped and staffed for serious 24/7/365 security. These safe-haven homes feature state-of-technology communications & entertainment systems, and are accessible by road, by air, and by sea – from anywhere. With ample freshwater, large cisterns, robust and trustworthy solar/wind power systems with computerized generator backup, you can live in air-conditioned comfort – safe in one of our planet's most pristine tropical environments.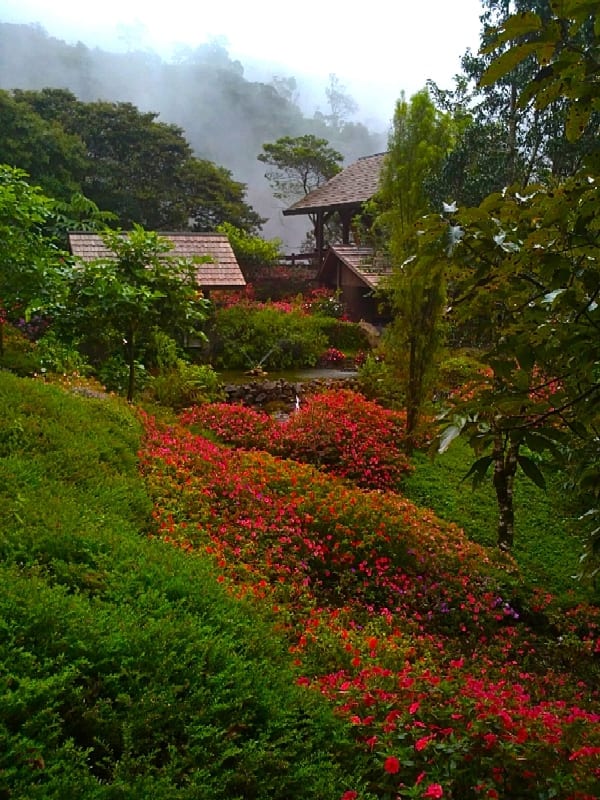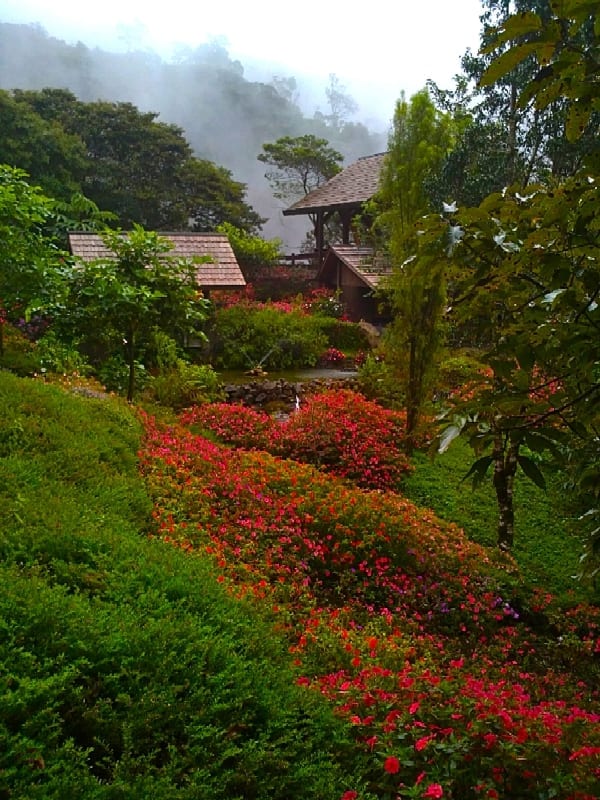 Our gardens, orchards and farm fields yield two harvests each year, in a lush, fertile area noted for high-quality, top-producing citrus. Several such properties have well-managed commercial fruit orchards and/or row-crops bringing in twice-yearly profits ~ with little effort on the owner's part. One property has 500 meters of private, elevated, Caribbean swimming beach and a gated private drive. Another has protected private docks plus a 100 ft. party pier with a Mayan-made palapa roof, direct ocean access, miles of hiking trails, and a private, 2-1/2 mile paved road. Others are close enough to the sea to offer private, ocean-going dock space, yet elevated enough to be safe from the worst weather; Totally private and secure, yet within easy access to an international airport with daily flights from Cancun, Los Angeles, Houston, Miami and Atlanta. Several of these homes are located in Belize, a friendly, English-speaking, British commonwealth country, with stable currency & government, and a laid-back Caribbean lifestyle. Other safe-haven estates are in the Costa Rican mountains and coastal Honduras.
Click photos below for larger views of a few of our self-sustaining properties: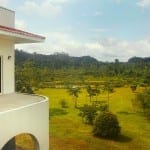 An owner may come and go as they please, because each home has on-site watchmen, who keep the property running smoothly and secure in the owner's absence, at a very economical cost.
Most are completely furnished, some with 4WD vehicles and boats. Some are income-producing with vacation rental and/or farm income, while all of these properties continue to appreciate in value, year after year.
As you can see, we have thought this "Safe Haven" idea out very carefully.
Having built and equipped one such coastal safe-haven estate ourselves, we can provide unique insight. When I am coming in-country, I call ahead and my watchman picks me and my guests up at the airport in my own vehicle. Beer and wine is cold, and dinner is ready when we get "home". Our solar & wind power system works so well that our back-up propane generator never needs to come on, except to recharge its own battery. Our off-grid home is fully air-conditioned, with a modern kitchen, laundry, workshop, orchards ~ and fruit/veggie nursery.
 Sitting on the dock at night, we see the Milky Way in incredible detail. The fishing is world-class. The MesoAmerican Barrier Reef is nearby for fantastic snorkeling and diving. Miles of private, untouched Caribbean beaches are close by.
We offer secure, self-sufficient properties of 19 acres, 50 acres, 150 acres, 250 acres, 875 acres, and more. Several are ocean-front properties, some are mountain properties – a few are mountaintop properties with spectacular Caribbean views.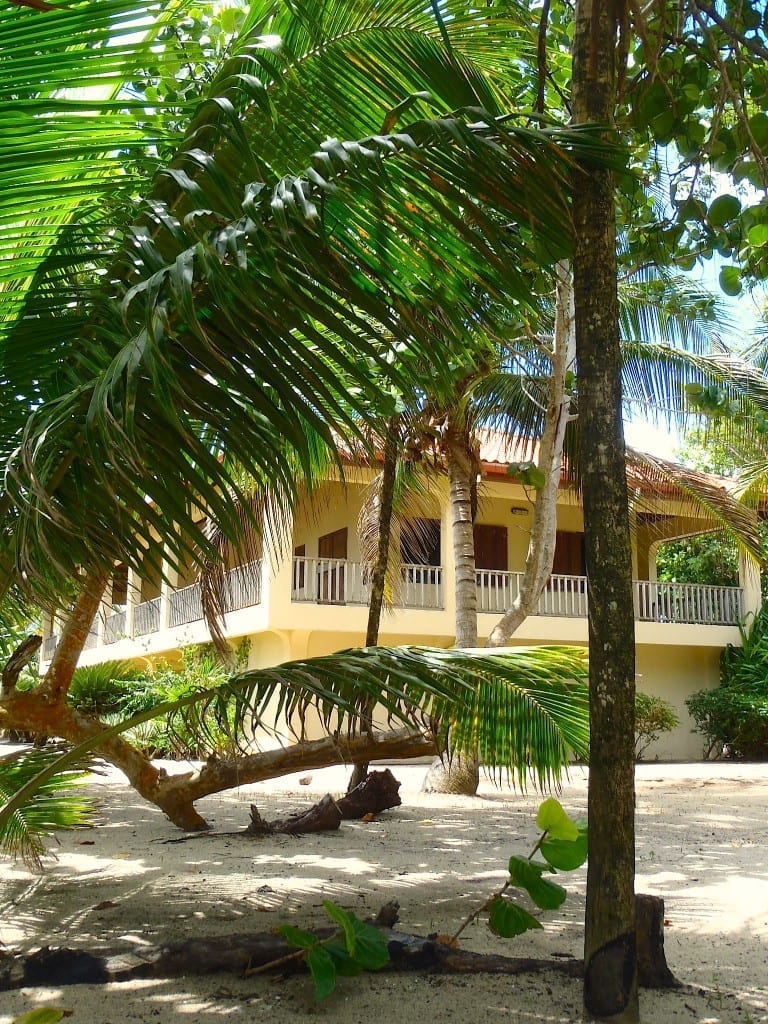 Here are a few examples:
• Spectacular, 30-Acre Caribbean Beach Estate in Belize, with two very-private villas, and 1/2 kilometer of  beautifully landscaped, high-sand, Caribbean swimming beach, completely off-grid & secure: SOLD
• Stunning Views from this 50-Acre Mountain  Estate ~ completely off-grid, self-sufficient & secure ~ with panoramic views overlooking Belize's lush Chiquibul Forest; with a spacious, two-bedroom, craftsman-built home; professional/commercial quality foodservice/bar/lounge building; separate guest quarters for up to 8 guests; large workshops w/full-power; garages; storage; state-of-technology  power/ water/ communications/ security. Much more: REDUCED: $495,000
• Caribbean Isthmus Beach House on 183 acres ~ currently off-grid, with beautiful Caribbean beach on the east, and Southern lagoon beach to the west. Watch Caribbean sunrises on the east, and Maya Mountain sunsets on the west, as this spectacular property extends for more than a mile across the isthmus. Although it is off-grid, it has line-of-sight view to a cellular tower for robust broadband and cellphone coverage. This property has road access from Belize's Coastal Highway, a freshwater pond, a small, elevated beach house, many building sites, the ability to build a dock in the sheltered seaside lagoon, and many acres of open savanna and pine ridge for fruit trees and gardens. $1.2mm
• 125-Acre Western Lagoon Estate in Belize, with two spacious private homes, fruit trees, ocean access dock, and 1,000 ft frontage on Belize's scenic Western Lagoon, with road access from the Coastal Road. Development potential: $450,000 or Best Offer
• 226-Acre Luxury Estate with 6,000 sq ft villa, fruit orchards, gardens, hardwood trees, beautifully set in the spectacular Maya Mountain foothills near Belize's coast; with freshwater creeks, ponds & many extras; robust solar power system, embassy-grade communications & security: REDUCED to $750,000
• Spectacular 900-ac Ranch & Estate in the Talamanca Mountains of Puntarenas, Costa Rica, surrounded in cloud forest with 100 waterfalls and pure rushing rivers on site. Modern craftsman-built home and comfortable guest cottages, private pub, study centre, hot tubs, schoolhouse, stables, clubhouse, outside bar, extensive gardens, staff quarters, and a spectacular cloud-chapel ~ all off-grid and sustainable.  $1.8mm
• 10-Acre Organic Mayan Farm with 500ft frontage on a fast-flowing, crystal-creal river 6 miles upstream from the sea, and a few miles off Belize's beautiful Hummingbird Highway. Completely chemical-free, self-fertilizing with nitrogen-producing ground cover and traditional Mayan trees, shrubs and heirloom nursery plants; off-grid with a very basic home; $85,000
We also have listings of undeveloped coral-reef islands, as well as river-front, creek-side, mountaintop, and ocean-front properties ~ ideal for the development of a private, sustainable safe-haven for your family & friends. We can show you how.
"Off-grid sustainable" is our specialty. Call us.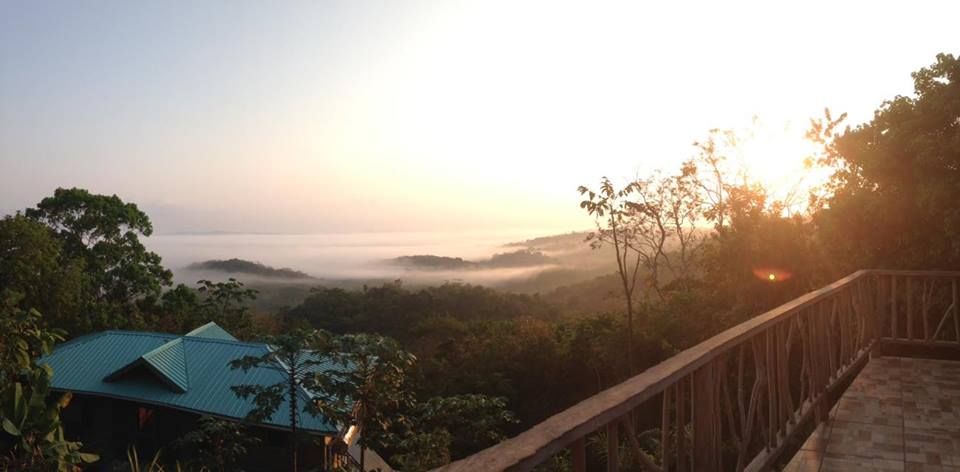 For security reasons, many of these properties are not publicly identified on the internet.
We hope you appreciate our attention to security and safety.
We are right-now building more off-grid, ultra-secure, safe-haven estates,
in unbelievably beautiful locations,
all with craftsmanship and modern technology right out of Architectural Digest.
Perhaps we can build one for you – to your exact specifications?
Please contact us directly for details, locations, pricing, more photos, and to schedule a visit.