Armonía Beach, 15 Acres of Pristine Caribbean Beach,
is a residential development in an up-and-coming area of Belize, perfectly suited for beach condos, an ocean dock, swimming pool, a beach club and a marina operation.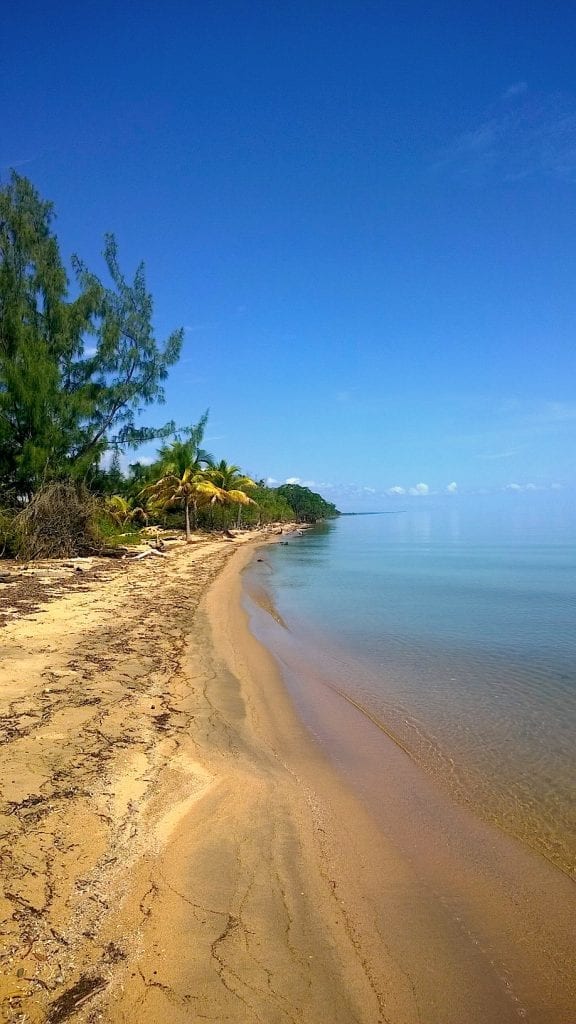 On Belize's coast, directly east of Gales Point, is this private, secure, beach development on a pristine stretch of Belize's finest, natural, high-sand, Caribbean beach. Totaling 14.88 cleared acres, it has over 1,000 feet of beach frontage. It is subdivided into 10.4 open acres, plus 4-1/2 acres with 6 lots and a cul-de-sac. It has public road access from the Coastal Highway along a scenic, 4-mile, sand-beach road. Until now, this has been a largely undeveloped area. It is surrounded by much larger (490 ac., 980 ac., 1500 ac. +) titled properties, and large citrus plantations.
Belize's Prime Minister recently announced a £40mm project financed by the United Kingdom, to realign, bridge and pave the Coastal Highway – a major shortcut to southern Belize. Because of this of paving project, which is already begun, the value of beach property here will soon raise significantly.  This coastal region is actually the closest destination-resort area to the international airport ("BZE"), so Armonía Beach is the epicenter of what will soon become Belize's next tourist area.
This is strategically located right where the Coastal Highway comes closest to the sea, and amidst some of the finest sport fishing in the world. Overlooking this property to the west are the exotic Maya Mountains, with thousands of hectares of wild, national lands. A few miles to the east, the healthiest coral reef in the world begins. To the north and south are miles of uninhabited beaches which are now the most significant nesting ground in the Western Caribbean for rare Hawksbill Turtle and other Sea Turtles. It has fresh water and fresh ocean breezes.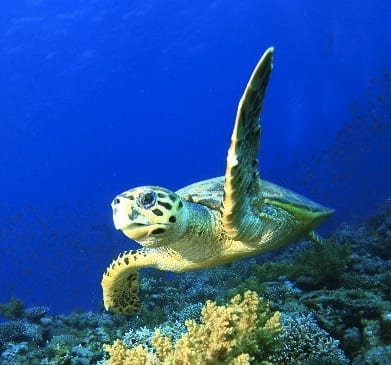 This location is a short 11-minute flight by air from Belize's international airport, to a paved, private airstrip nearby. By boat it is 24 spectacular miles due south of Belize City, and 14 miles north of Dangriga. It is about 58 miles by road from the int'l. airport in Belize City.  Directly east the MesoAmerican Barrier Reef begins, with coral islands spread like pearls across the sea. This would be the closest mainland docking site to southern Turneffe Atoll and the famous Lighthouse Reef Atoll.
The shore here, along with the wild estuary system which flows into the ocean a few miles north, is an IUCN Category IV Wildlife Sanctuary, known as the Gales Point Wildlife Sanctuary. It is one of the most important Hawksbill Turtle nesting grounds in the western Caribbean. It is also one of the finest tarpon and sport fishing locations on earth.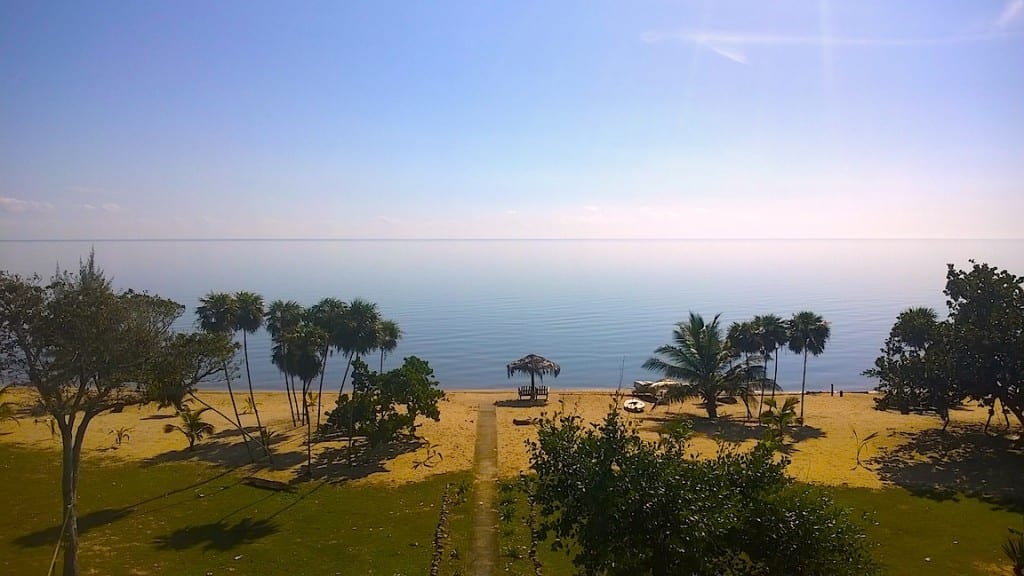 This property has deeded public road access, extending 4 miles off the Coastal Highway via a picturesque sand road across pristine seaside savanna. Residential and resort development has begun nearby. Organic farms are nearby, and is small fishing village, Gales Point Village, is a few miles away. This village is home to a significant Sambai musical culture.
This is freehold-title property, capable of title guarantee. The subdivision is officially approved by the government. Be sure to ask us to see the survey. We have excellent, skilled building resources and materials nearby. Quality, storm-resistant construction costs are around $100 per square foot, for hardwood and reinforced concrete. This is an off-grid area, but solar and wind power, as well as filtered rainwater catchment, is a comfortable, cost-effective, and viable way to live here. We at InTheTropics will show you how we power our off-grid, "Safe Haven", property nearby.
This area has good cell-phone coverage for voice and data. Small satellite dishes bring TV and internet. With the oncoming paving of the Coastal Highway, more development will come to this beautiful area. Infrastructures all over Belize are improving. Grid power and cable may be in the future. For now, we have ample solar power for everything we need, including AC and modern kitchens. We love our peaceful, laid-back, Caribbean lifestyle.
This property is less than $38,000 per acre. 
Nowhere else in Belize – or in the Western Caribbean – can one find pristine,
build-able, ocean lots for under $50,000 per acre with:
 • Natural, high-sand Caribbean beach
• Public road access  
• Cleared land
• Mature Coconut Palms 
• Will qualify for ocean dock permit 
• Excellent resorts are the nearest neighbors