The perfect seaside/ jungle location for private retreats,
Caribbean homesteads, eco-resorts, and fishing lodges!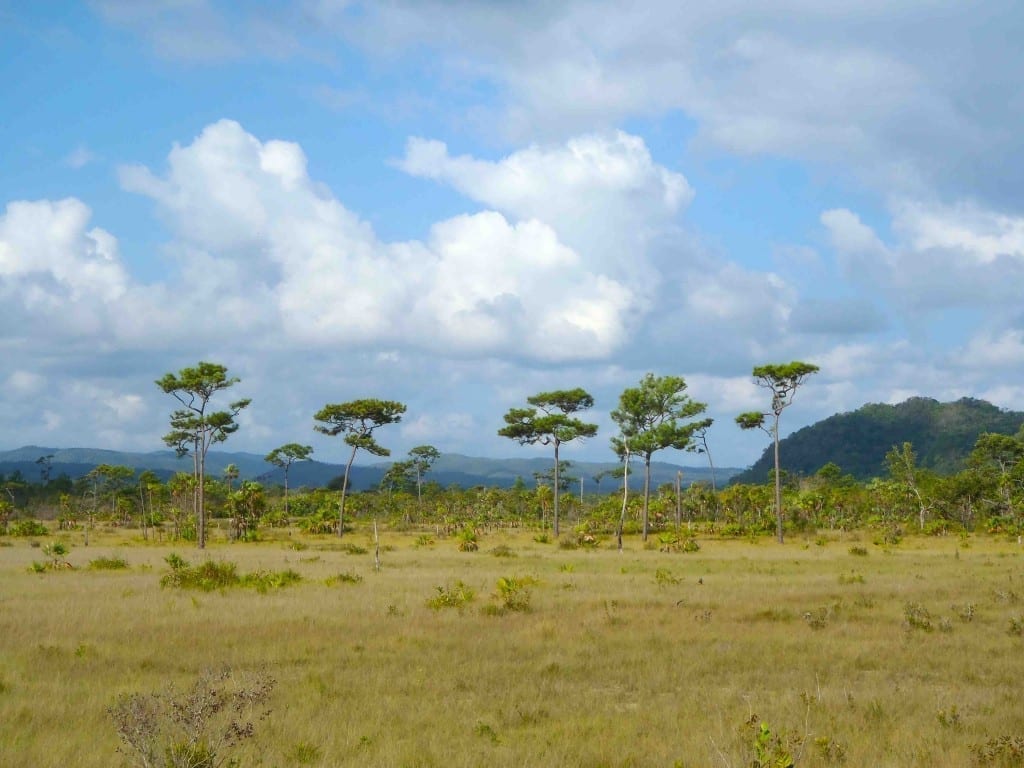 We have numerous listings for affordable undeveloped acreage in this beautiful area, some with ocean frontage and some with seaside lagoon frontage; some with road access and others with water access only. All have easy boat access to the nearby Caribbean Sea. This area is close to the international airport – but private and secluded.
This "Manatee/ Southern Lagoon" area is Belize's most beautiful area ~ where the foothills of the dramatic Maya Mountains come closest to the Caribbean, where 7 rivers flow into a vast and pristine coastal estuary, where a huge national wildlife sanctuary protects plants, animals and aquatic life in wild natural abundance. This is also a  strategic property location: Here Belize's Coastal Highway provides a 38-mile shortcut for traffic heading to the southern half of Belize, rather than the 90+ mile journey along paved mountain roads, up to Belmopan then down the Hummingbird Highway. The Coastal Highway – an all-weather gravel road, takes you through thousands of hectares of pristine, natural lands, high-canopy jungle, breath-taking open savanna, and across pure jungle rivers and potable mountain streams, and where Belize will see its future growth. Property owners can get here quickly from the airport, live in secluded luxury, and make quick Caribbean boat runs out to Belize's MesoAmerican Reef !
Strategic Location
The government of Belize has approved paving of this strategic road, and once paving begins property values here will increase. Presently this area is virtually undeveloped, except for a few picturesque fruit & citrus farms and an exclusive fishing resort. Although quite secluded, this location is the closest destination-resort are to the international airport, and is also within the 90-minute travel time necessary for transporting cruise-ship passengers for day-trips. Being centrally located on Belize's coast, this is an easy day-trip to many of Belize's fantastic attractions, including cave tubing adventure, Cockscomb Basin Jaguar Preserve, Mayan cave exploration, Caribbean beaches, reef snorkeling & diving, astounding fishing, the Belize Zoo, national parks, waterfalls, Maya ruins, and historically important musical and cultural attractions in remote fishing villages – so far from civilization they seem to be from a different world. Yet, you can fly out of New York or LA in the morning, and be at your coastal  retreat by early afternoon.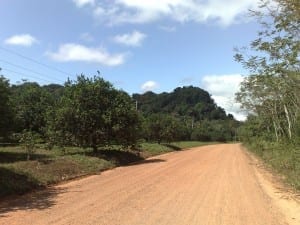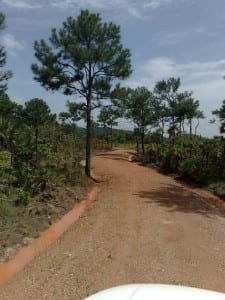 Road & Ocean Access
One important factor is the direct boat access to the Caribbean Sea ! Numerous properties here not only have deeded road access, but also water frontage on the seaside Southern and Western Lagoons, which flow into the ocean through the short, scenic Manatee Bar River. We have several ocean-front properties in this area with high & dry natural sand beach – perfect for ocean swimming. We also have magnificent acreage bordering wild and scenic mountain streams. Several of our properties are suitable for approved ocean marina development. This area is one of Belize's most important estuaries, offering not only safe harborage, but abundant natural resources. InTheTropics will help you secure the local resources necessary to build you dream here on Belize's wild coast.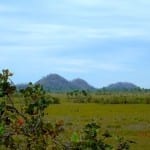 Wildlife Sanctuary
This area boasts the largest population of West Indian Manatee in North or Central America, or the Caribbean basin, and scientists come here from around the world to study them. It is an important breeding ground for rare Hawksbill Turtles. The sport fishing here is incredible, but must be managed carefully to respect its  designation of Gales Point Wildlife Sanctuary. Jaguar, puma, ocelot, aracari, toucan, parrots, howler & spider monkeys, tapir, and countless species of birds, plants, aquatic life, and wildlife are present in their natural abundance. This area is one of Belize's wild jewels, indeed one of the earth's last wild places, and as such it must be preserved. Most property sections here are large – several hundred acres or more – and development must be low-density and controlled to honor the pristine environment and the local culture.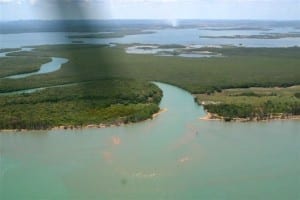 Check out these parcels:
~ 448 acres with a half-mile of elevated sand frontage on the Southern Lagoon; with road access on the Coastal Highway; with several dramatic karst hills with rainforest jungle; spectacular views; and with 300 acres of open savanna – all with numerous building sites: $1,125,000
~ 20 acres: water access only, located on the western shore of the Western Lagoon, level, dry open savanna land quite near Ben Loman Cave: $50,400 
~ 50 acres:  water access only, located on a narrow (1 mile) isthmus between the Caribbean Sea and the Southern Lagoon. Level, dry open savanna land $125,000
Contact us for more information.
Let us know your goals and parameters, and we can show you some dream-come-true properties, of 20 acres, 50 acres, 100+ acres, and up to thousands of acres.
SafeHavenEstates Specializes in Off-Grid, Sustainable, Clear-Title, Tropical Property.