This 223-acre tropical estate is self sufficient and secure. Located along Belize's strategic Coastal Highway, it is within an hour's drive of the capital city, Belmopan, and an within an hour from Belize's international airport. It's fruit groves have orange, grapefruit, mango, papaya, pineapple, soursop, cashew, and other tropical fruits. It has an irrigated kitchen garden with screened nursery, aviaries, animal pens, and a chicken coop.
This estate has been built for epic entertaining, and secure country living.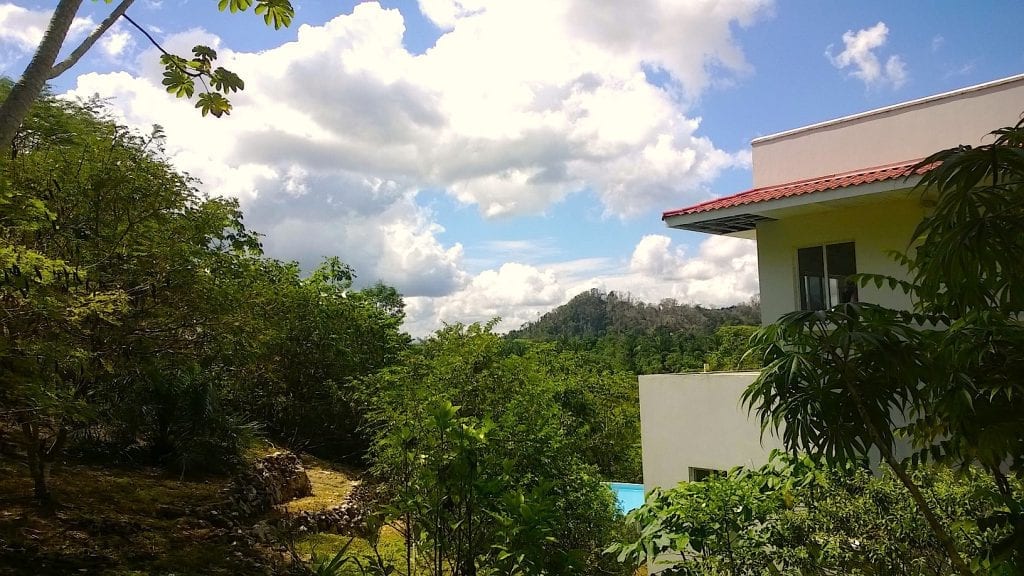 The magnificent 6,000 square-foot residence has 4 ensuite bedrooms reached by a sweeping double-staircase. It is built of reinforced concrete. It has a separate kitchen wing with a large pantry and prep-room, two main-floor greatrooms, wide outdoor verandas, and a 360° indoor veranda. Each bedroom has its own private, out-door shower. It has 2 large irrigation ponds, thousands of hardwood trees, pasture, and a year-round creek of pure, fresh water, with a refreshing swimming hole. It is powered by a state-of-the-art solar power system with propane backup generator. It has embassy-grade security and communications. The interior is livable but unfinished, so choose your own tile and decor, and bring your designer!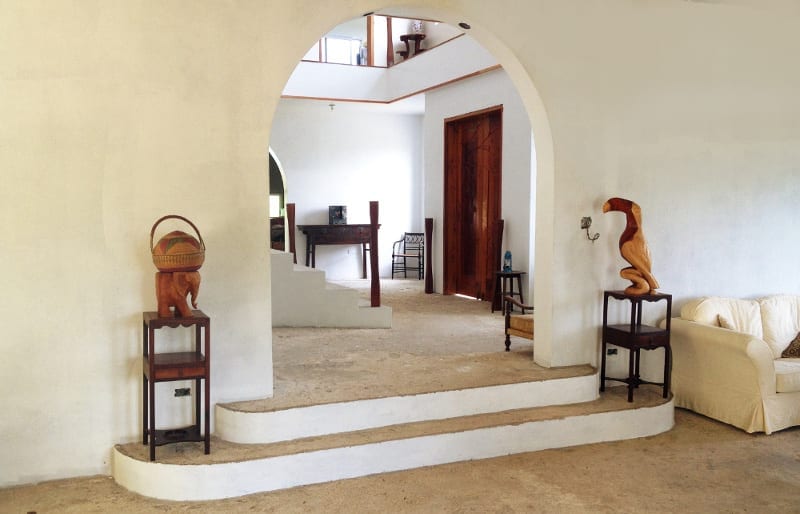 There are 20 acres of well-maintained orchards and kitchen-gardens yield bountiful crops of citrus, mangoes, coconut, cashew, guava, soursap, custard-apple, banana, pineapple, papaya, breadfruit, plantain, craboo, goldenplumb & blackberry, as well as vegetables and herbs. 1,500 hardwood trees cover 50 landscaped acres with peaceful walkways, paths and nature lookouts. An electronically-secure gated entry accesses the scenic 3/4-mile, all-weather, private drive, which leads through the fenced savanna and orchards, around dramatic jungled hills, and into a panoramic vista of the home & grounds amidst majestic foothills of the Maya Mountains.